If you want to watch Italian films at home or on your own device, you are bound to have Netflix or Amazon Prime. There is a fairly large selection of (free) Italian movies.
Watching Italian movies
Italy has been famous for its films since the invention of the cinema, especially since World War II. Names like Sophia Loren and Marcello Mastroianni are world-famous. But nowadays, Italy is still a force to be reckoned with. Paolo Sorrentino, for example, is one of the most appreciated directors in the world.
But watching Italian films outside Italy is not that easy. Fortunately, there are (legal) streaming services. However, most streaming services such as Lulu, HBO, Showtime and Disney+ have few Italian offerings. Amazon Prime does have a reasonable content of Italian films, but some content does not come free within the subscription. Netflix also offers some interesting (free) Italian movies.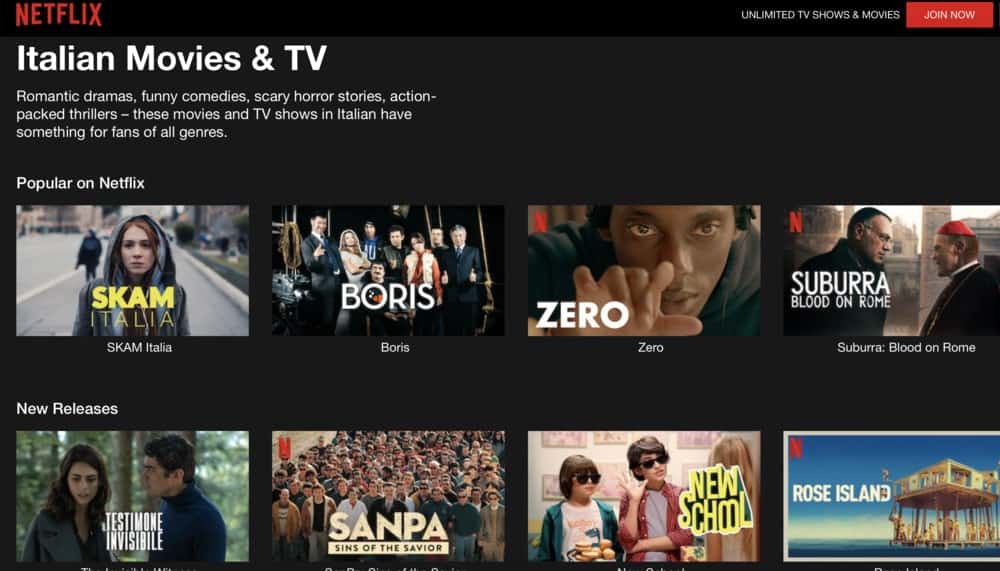 Best Italian movies on Netflix and Amazon
In my top 24 italian movies on Netflix of the moment, I made a mix of films of the last 75 years. My selection is a blend of newly released films, older ones, comedy, drama, TV series, but all chosen films are quality movies. However, it is not to say that these are the best Italian films of all time. I have kept to what the streaming services offer.
24 best recommendations in 2023
The titles can be watched from within the US and UK, among others. The films have been adapted for audiences who do not understand Italian. In Europe and especially in Italy, the choice of Italian movies on Netflix and Amazon is bigger.
Here are my top 24 best Italian movies on Netflix and Amazon Prime, ordered by the year of release:
Even more Italian Movies on Netflix (N) and Amazon Prime (A)
Some other also rather good Italian movies on Netflix and Amazon are the following:
Miracolo a Milano (1950, drama, Vittorio De Sica) A
Il Divo (2008, biopic, Paolo Sorrentino) N
Benvenuti al sud (2010, comedy, Luca Miniero) N
Loose Cannons (2010, drama, Ferzan Ozpetek) N
La pazza gioia (2016, drama, comedy, Paolo Virzì) A
Call Me by Your Name (2017, drama, Luca Guadagnino) N