Italians have an eye for the beauty of people and the beauty of things. The best design originates from Italy, and not because the best schools for fashion and graphic or industrial design are located there. On the contrary. It has to do with the country itself. Italy is not without reason called The Beautiful Country ('il Bel Paese'). There is a sense of beauty and aesthetics in the homo italianicus. They are part of the environment and therefore part of the life of the Italians themselves. Italians have given us the icons of beauty, design, style and pleasures.
Famous Italian brands
We have selected eight Italian icons that have become world famous Italian brands. The choice fell on some very known ones, but on one or two surprising brands as well. Read along and enjoy the photography as well (in most cases provided by the brands themselves).
1. Alessi gives designers free rein
A family business that creates design products: could it be more Italian? Giovanni Alessi started a workshop for working metal in 1921 on Lago d'Orta, a lake in the Italian Alps.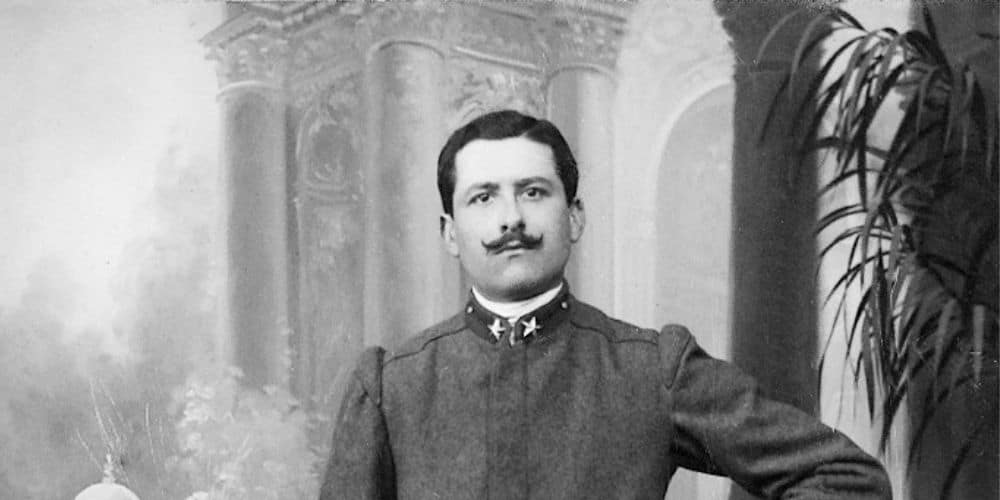 Two generations later, with at least four Alessi's on the board, the firm has grown into a world famous company.
This content is not shown.

Click on this block to display all our content, by accepting our cookies or review our cooky-policy below.
Alessi brilliantly shapes household and kitchen items before producing them in metal or plastic, giving well-known designers free rein. The products are characterised by an attractive mix of style, irony and practicality.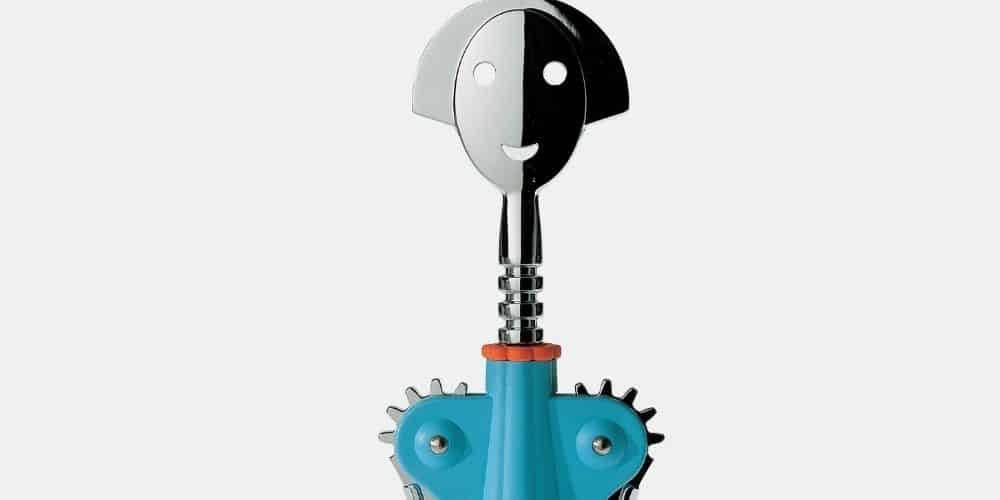 A good example is Alessandro Mendini's corkscrew. This Italian designer came up with an anthropomorphic design in 1984.
His winged corkscrew had the features of a smiling woman with short hair, wearing an elegant dress, while her cap sleeves formed the hinges of the wings. This Anna G. – the name is said to refer to Anna Gili, a young designer at the time with apparently a page look – was an immense success. In 25 years, some two million copies were sold.
Other famous Alessi's are the pepper-and-salt set (with a place for toothpicks) by Ettore Sottsass and the juicer by Philippe Starck.
2. Beretta conquered the world unarmed
Beretta conquered the world without much publicity (and unarmed). The Fabbrica d'Armi Pietro Beretta, as the company is officially called, has a history to be proud of. It began in 1526, when Bartolomeo Beretta built a hook gun, the kind of gun of the time. At the Battle of Lepanto (1571), the Venetians used Beretta rear-loaded cannons and, in fact, no war in Europe (and the world) has been fought since without Beretta's being thrown into the ring.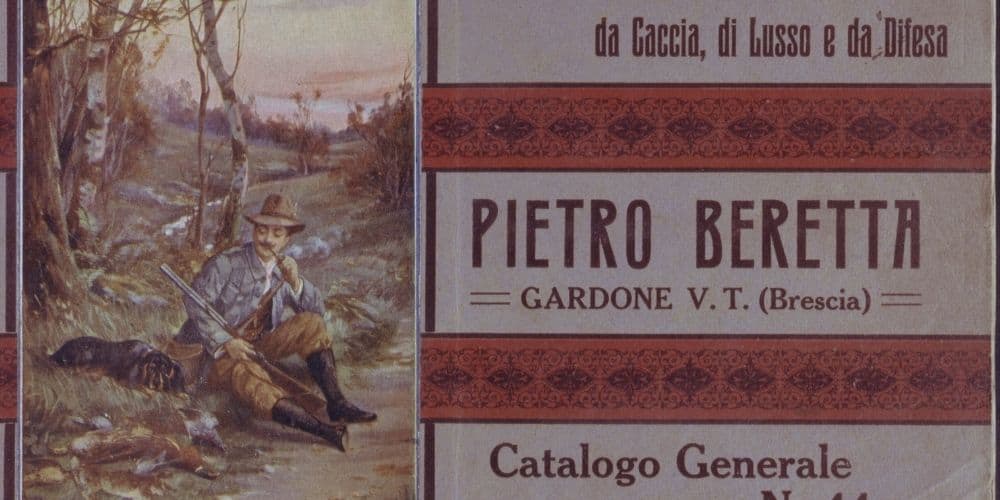 Today, Beretta is one of the best-known arms manufacturers in the world. The company supplied the US Army with semi-automatic handguns, the Beretta M9, for over thirty years.
This content is not shown.

Click on this block to display all our content, by accepting our cookies or review our cooky-policy below.
In the world of fiction, too, it is hard to imagine the world without Beretta. Since the first episode (book and film), James Bond's favourite weapon has been the Beretta, that he himself calls a part of himself, as the extension of his right hand.

The world's oldest existing arms manufacturer is still a family business. Today, Pietro Gussalli Beretta is in charge. Connoisseurs consider Beretta to be unique in its kind because of its design, its reliability, its wide range (including weapons for hunting and shooting) and its tradition.
3. Ducati is not for everyone
You can actually hear a Ducati coming from afar because of its dark, growling sound. Pure music according to fans, although motorbike haters will probably think otherwise. The sound is due to Ducati's powerful twin-cylinder engines. Another undisputed Ducati feature is the so-called desmodromic valve, which allows a higher engine speed to be achieved – an invention of the company itself.
Because a Ducati is equipped with a so-called dry clutch, it also produces its characteristic growl and twitch even when idling, like a concentrated panther about to pounce on its prey. In short, a Ducati is not for everyone.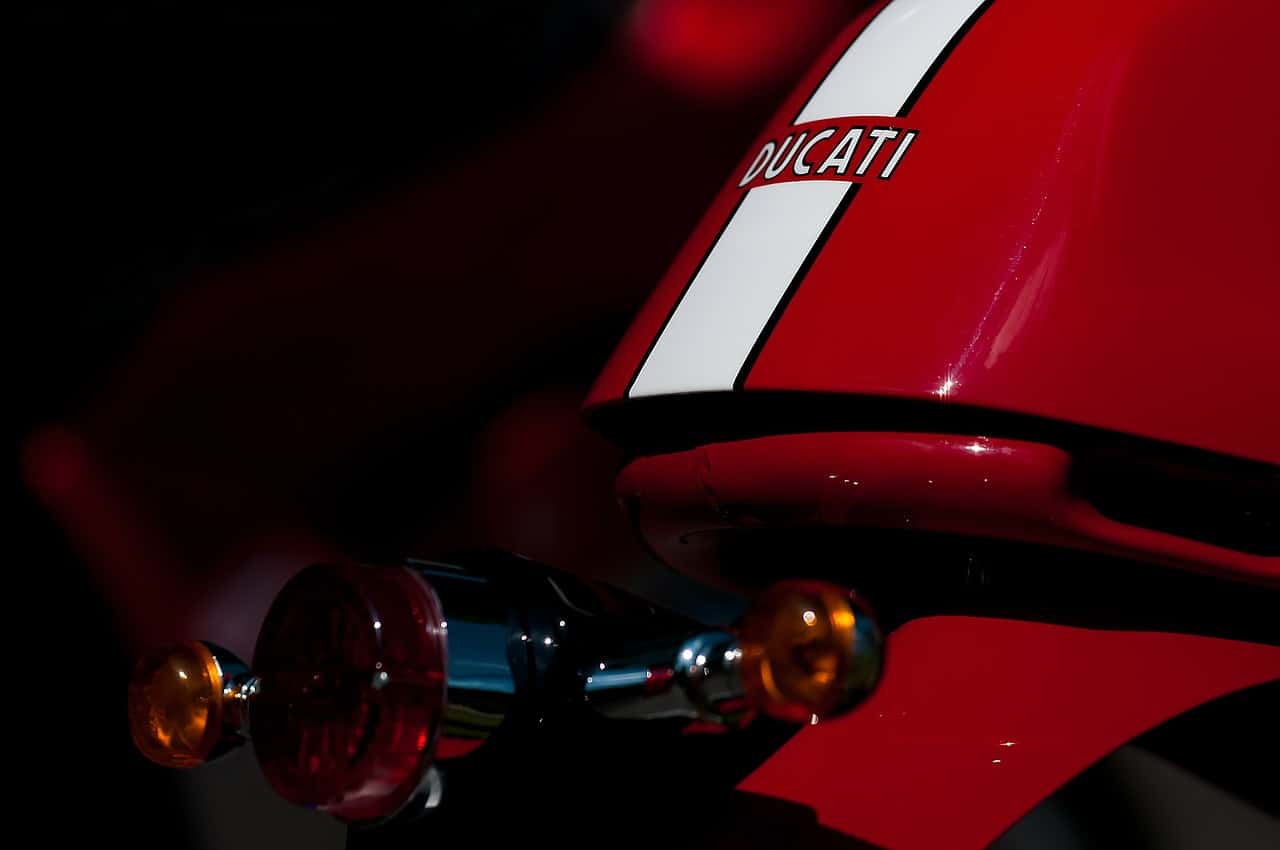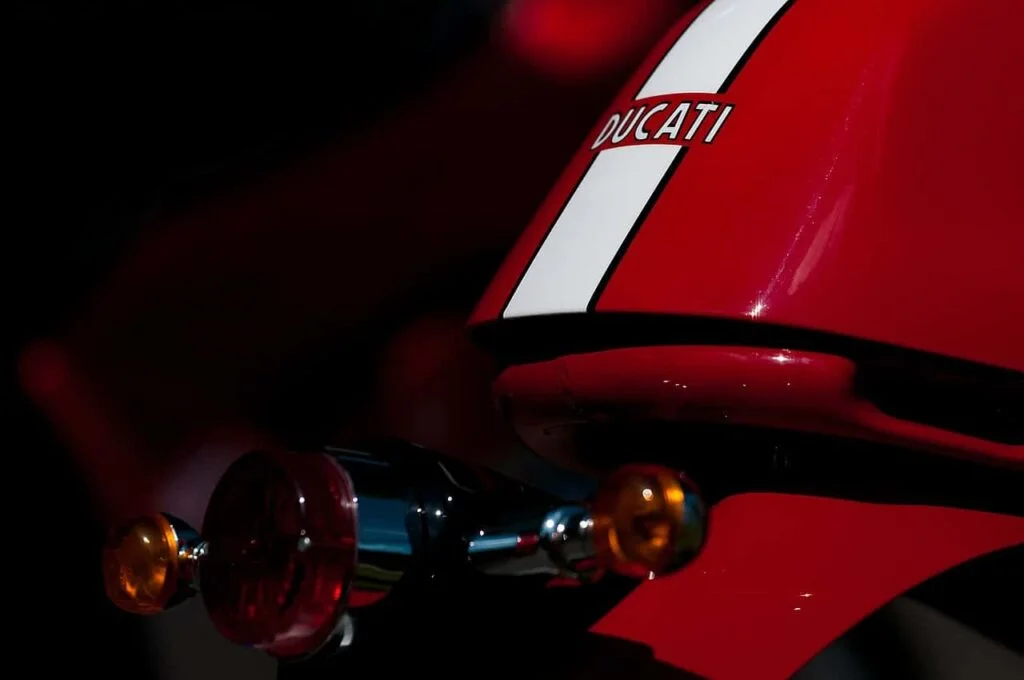 What Ducati has in common with Ferrari, apart from the supposed brand colour (red), is a close brand experience and an almost religious devotion among riders and fans.
Each year, only 55,000 units come out of the factory near Bologna. By comparison, Honda produces 12 million motors. There is therefore a significant difference between the two famous Italian brands. Ducati was born in 1926 as a racing monster, not just a means of transporting someone from A to B.
This content is not shown.

Click on this block to display all our content, by accepting our cookies or review our cooky-policy below.
4. The religious devotion to Ferrari
The brand with the prancing horse is considered by marketers worldwide to be the most powerful on the planet, even though it sells no more than 9,000 Ferraris a year. However, the brand's appeal is unmatchable. The fans, the majority of whom cannot afford a Ferrari, have an almost religious devotion to the brand.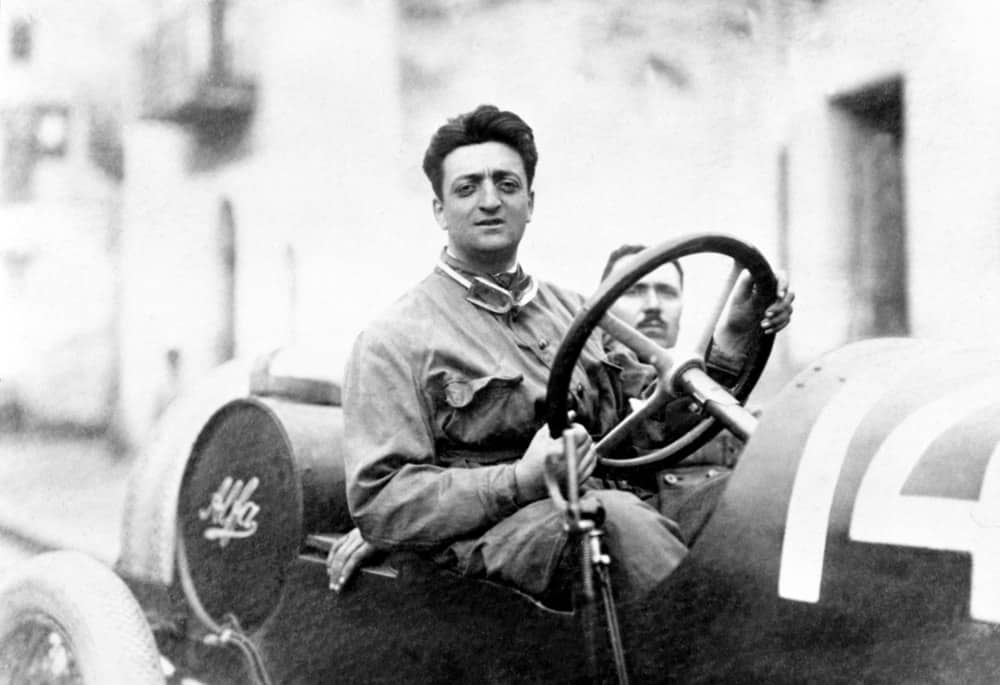 This is in large part due to its spiritual father, Enzo Ferrari (1898-1988). He was a skilled racing driver who founded a team under his own name, the Scuderia Ferrari, in 1932. He initially did so under the wings of Alfa Romeo. Immediately after the Second World War, he started producing his own racing cars. His workshop was located in Maranello, near Modena.
When Formula 1 was introduced in 1950, Ferrari was immediately present and the 'scuderia' never left that competition. Ferrari also triumphed at the Mille Miglia and Le Mans. Probably the most famous Ferrari of all time is the 250 (built between 1953 and 1964). A copy (a 250 GTO Berlinetta) from 1963 was sold for almost 38 million dollars a few years ago.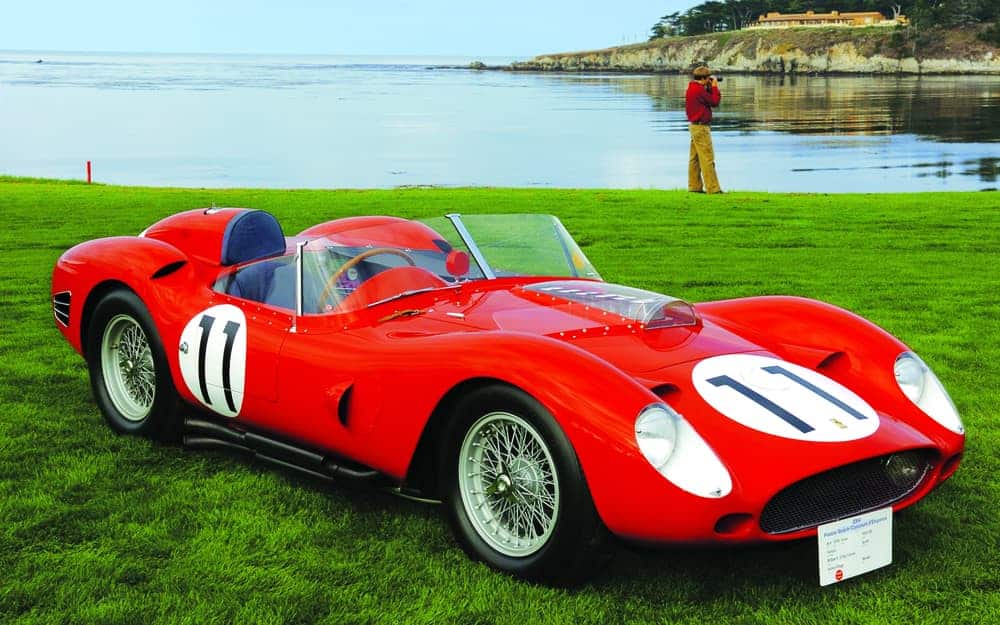 Another Italian icon is the Testarossa (produced between 1984 and 1996), known from the TV series Miami Vice.
By the way, it is far from true that a Ferrari has to be red for all intents and purposes. In fact, yellow is much more Ferrari, as the logo shows.
This content is not shown.

Click on this block to display all our content, by accepting our cookies or review our cooky-policy below.
5. Ferrero's brilliant inventions
From Ferrari it is not far to Ferrero as far as the word is concerned.
Italians invented the radio, the telephone, the newspaper and the bank. But their most famous invention is perhaps hazelnut spread. At the end of the Second World War, Italians had to accept that there was a shortage of chocolate and other raw materials. Pietro Ferrero, a confectioner from Alba (Piedmont), had the idea of mixing hazelnuts with a little cocoa powder as an alternative, as there was no shortage of hazelnuts in Piedmont.
The product could be cut into slices, for example, to put on bread. The first spreadable version (vegetable oil was added) came out a few years later under the name 'Supercrema'.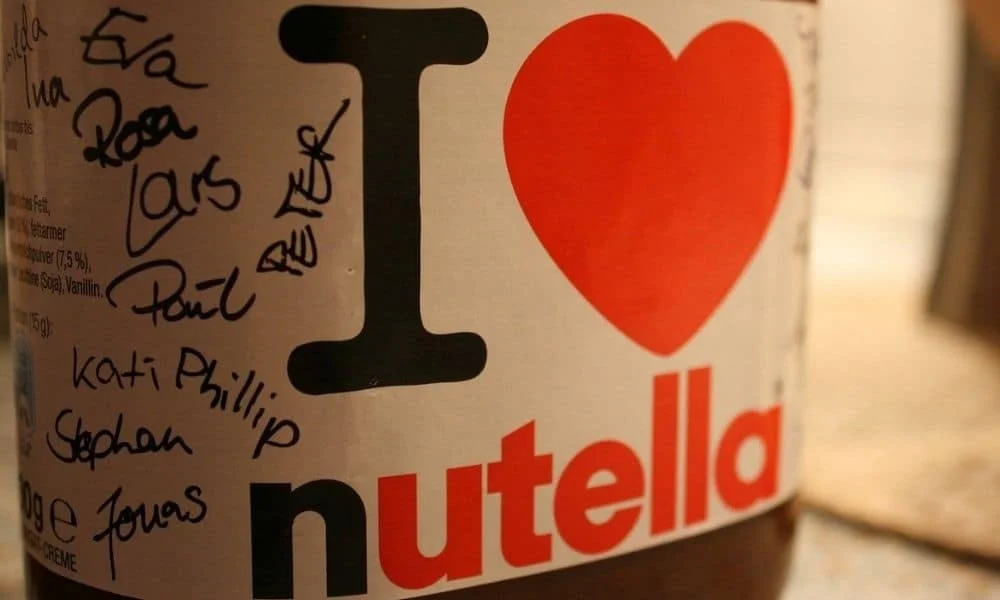 Under Pietro's son Michele (1925-2015), the recipe would conquer the world. From now on, the cream was packaged in recognisable oval jars with a round lid. In 1964, 'Supercrema' received its definitive name: Nutella. The substance became so successful that nowadays Ferrero buys a quarter of the world's hazelnut supply.
In 1974 Ferrero introduced the Kinder Surprise Egg (but not for sale in the USA), another brilliant invention. The product is no more than a toy, wrapped in a surrogate chocolate capsule. Other famous Italian brands from the stable of Ferrero are Mon Chéri, Ferrero Rocher and TicTac.
6. Martini: no ball and bar, no party
Teofilo Sola is an accountant at a distillery, Alessandro Martini works as a salesman and Luigi Rossi runs a shop selling spices and liqueurs. It's the year 1863, and this trio starts out on their own in the city of Turin. It is the beginning of Martini, Sola & Co, which after the early death of Sola becomes 'Martini & Rossi' and is now called simply Martini.
They naturally make vermouth, a drink – made from wine fortified with plants and herbs – that was first 'brewed' in Turin around 1800 and immediately became a hit in Europe.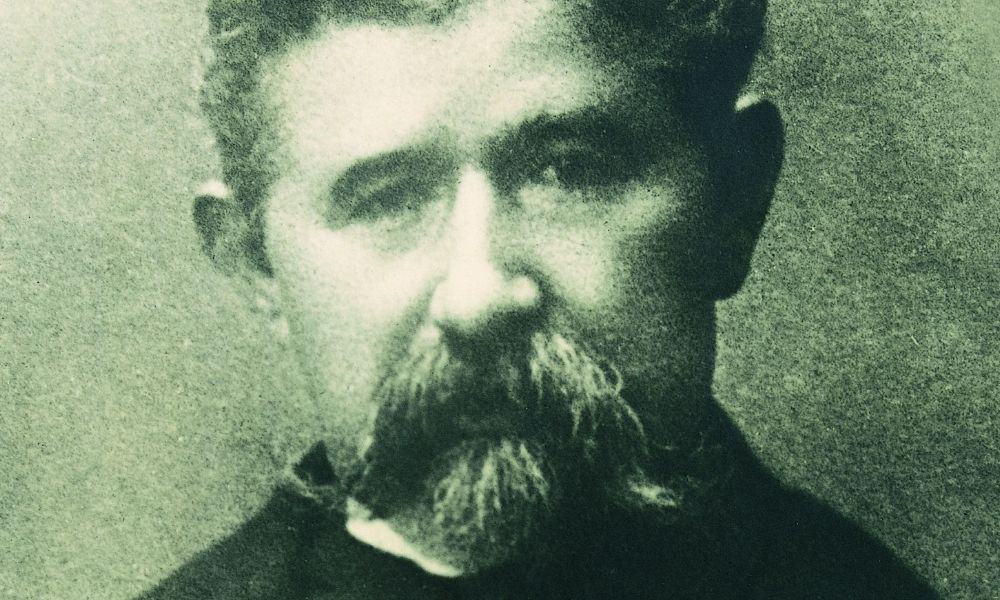 A year after it was founded, a factory is built in Pessione (Piedmont) – it is still the official seat of the company. A year later, they win the first vermouth competition. Twenty years further, factories are built abroad and by 1903 Martini is already available in 70 countries.
This content is not shown.

Click on this block to display all our content, by accepting our cookies or review our cooky-policy below.
For a hundred years the logo (from 1929) with the ball and bar dominates the world. Famous are the posters from the 50s, designed by greats like Andy Warhol and Armando Testa.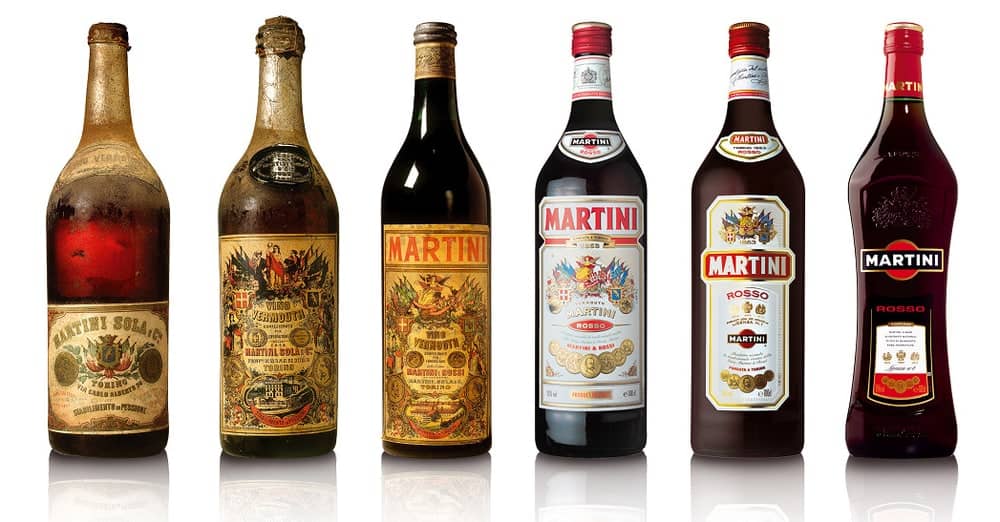 And modern advertising is still all about style and glamour. Who doesn't know the commercial of George Clooney ringing the doorbell of a total stranger, but being refused entry at first because 'No Martini, no party'. James Bond swears by a Vodka Martini, which of course must be shaken not stirred.
> Also read about another kind of Italian icons: Italian inventions.
7. Pirelli is known for rubber tyres too
Is Pirelli known for its artfully photographed nudity or for its rubber tyres?
The Pirelli calendar was created over fifty years ago as a promotional gift. Not just a give-away calendar for the garage showing women with bare breasts, but an artistic product with glamour. From the beginning, only first-class photographers and art directors worked on the production of the photos of twelve pin-ups.
The first photographer was Robert Freeman, who had previously immortalised the Beatles. This was followed by Karl Lagerfeld, Steve McCurry and Helmut Newton, among others. Over the years, the calendar has become an absolute must-have. As a non-customer, it is difficult to get one. It is logical that the tyre sales keep going up.
This content is not shown.

Click on this block to display all our content, by accepting our cookies or review our cooky-policy below.
The calendar is a cultural trendsetter, so much so that Annie Leibovitz photographed twelve successful women with their clothes on for the 2016 calendar. Only the actress Amy Schumer in her pants showed some nudity.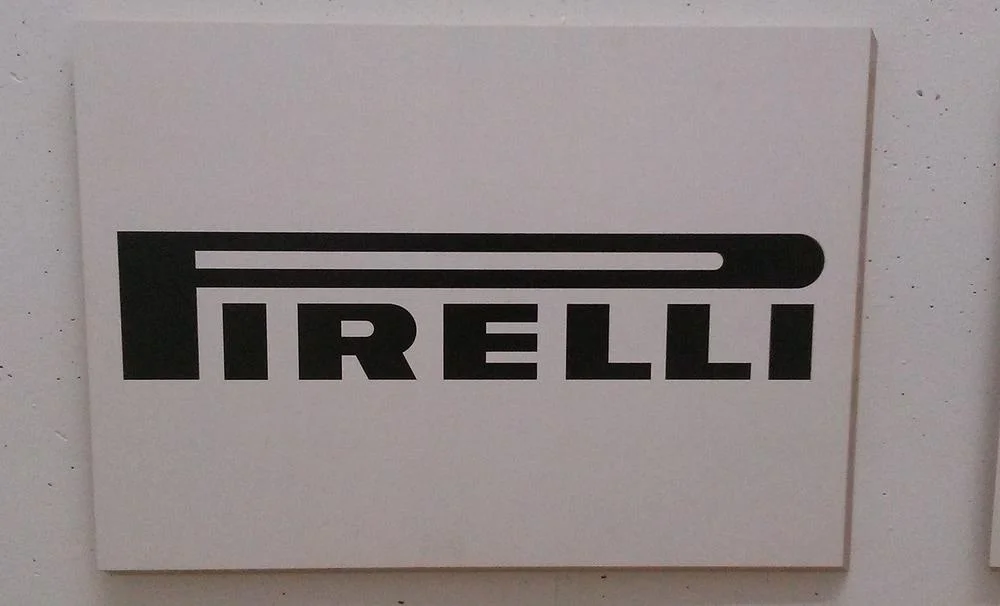 And then those rubber tyres… Giovanni Battista Pirelli started a company in 1872 in elastic rubber, mainly for use in cables. From 1890 bicycle tyres were also produced. After the invention of the car Pirelli turned to car tyres. In the 1920s Pirelli was already a multinational company with a listing on two stock exchanges. The beautiful logo with the stretched P also dates from this period.
8. Valentino is a fashion name
There are a number of Italian icons with the name Valentino. We have St. Valentino (from Terni, Italy) who is venerated worldwide on February 14. Rudolph Valentino (born in Puglia, Italy) will go down in history as cinema's first Latin lover. Another Valentino by name is Valentino Rossi, king of motor racing (125cc, 250cc, 500cc later merging into MotoGP).
But the most famous Valentino is the fashion designer from Rome, whose full name is Valentino Garavani.
He's not yet 30 years old as he opened his first atelier in Rome in 1959. It's an instant success. He made his international breakthrough at the Pitty fashion show in Florence, the Italian fashion capital of the time. Valentino is especially famous for his elegant evening dresses, especially in white but also in a stylish red, which has been called 'Valentino red' ever since.
This content is not shown.

Click on this block to display all our content, by accepting our cookies or review our cooky-policy below.
From 1965, he is the undisputed standard-bearer of Italian fashion. He dressed, to name one, Jacqueline Kennedy at her marriage with Aristotle Onassis. He is one of the first couturiers to issue licences for other products such as sunglasses and perfumes. A strong business idea. In 2007, at the age of 75, Valentino stopped designing, but he kept his finger on the pulse.
---
I have written a book about these and 53 other Italian icons. If you want to read it, you have to be familiar with Dutch. But for the beautiful illustrations you don't need language :).
As so often, I end with a few short questions and answers about Italian icons in this case.
What is the strongest brand in the world?
Carmaker Ferrari is the strongest brand of the world, according to Brand Finance. This brand valuation consultancy determines the relative strength of brands through a corecard of metrics evaluating marketing investment, stakeholder equity, and business performance. 
What are the most valuable Italian brands?
Italian icons on the worldwide list of most valuable brands are: Gucci, Ferrari, Prada and Ray Ban. Other less known, but still famous Italian brands with high value are Enel, Eni, Generali. Source is Brand Finance.
Who is Valentino?
Italy has produced at least 4 famous Valentinos. 1. the saint of February 14 (St. Valentine), 2. Rudolph Valentino, cinema's first Latin lover, 3. Valentino Rossi, motorcycle champion, 4. Valentino Garavani, the famous fashion designer.