Some Italian stocks have everything in them to be good investments. We take a look at 10 Italian companies listed at the Milan Stock Exchange with potential for the future.
Italian stocks… in Milan
Italy has wonderful companies, and companies that are at the top in their industry. However, a not insignificant number of well-known names are not traded in Italy, but outside the country, particularly in Amsterdam (because of tax advantages), such as Ferrari NV.
In this article we stick to shares traded on the Milan Stock Exchange (also known as Borsa Italiana). Genuine Italian stocks, in other words.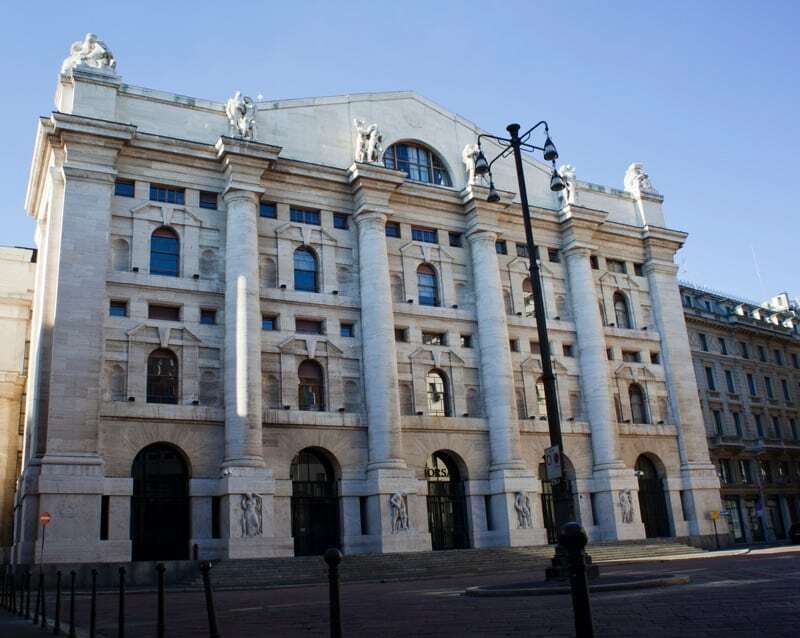 I have chosen the companies on important economic data (sales, profits etc) and how they have perfomed in the last few years. I also look at the industry they are active in, and whether the industry has growth potential. Most are small or mid cap companies
All data refer to December 31, 2020. Market cap data is measured on July 1, 2021.
This is a list. I am not recommending that you buy these stocks. I am more of a connoisseur of the Vatican and Venice, than of the Stock Exchange :).
Overview of 10 Italian stocks (alphabetical):
Amplifon
Brunello Cucinelli
ERG
Esprinet
Moncler
Mutuionline
SeSa
STMicroelectronics
Tinexta
Webuild
Industry: Healthcare Market
Cap: 9.1 billion (2020)
Cash/ Debt: 256.9 million
Sales: 1.55 billion
Earnings (EBIT): 168.5
Earnings per Share (EPS): 0.44
Let's make a very simple but convincing reasoning:
the aging population is increasing dramatically, health problems are growing too, including declining hearing ability.
Amplifon is one of the main players in Europe and beyond in the field of hearing aids.
The company is growing steadily by making acquisitions, without taking wild leaps.
This Italian company that deals with the design, application and marketing of hearing aids was founded in Milan in 1950 by an Englishman. His daughter is the present chair(wo)man of Amplifon.
The company slowly but surely became the market leader in Italy in the 1970s. Then the company went on to expand – again step by step – in Europe, and far beyond. Growth comes mainly from acquisitions, including the National Hearing Centers in the US, which are remarkably well integrated.
The company has a market share of 11 per cent worldwide and is present in 29 countries in Europe, the America's and Asia. The stock price rose the past 5 years with almost 400 per cent.
2. Brunello Cucinelli
Industry: Fashion
Market Cap: 3.4 billion
Cash/ Debt: 866.85 million
Sales: 546.78 million
Earnings (EBIT): -14.82 million
Earnings per Share: -0.48
There are a lot of arguments to be made as to why Brunello Cucinelli's fashion brand is so interesting. First, the CEO and namesake is top (a good CEO provides 50% of the value of a company). Mr. Cucinelli has a philosophy of doing business that he applied even before sustainability and social justice became fashionable. For example, his personnel's wages are higher than elsewhere.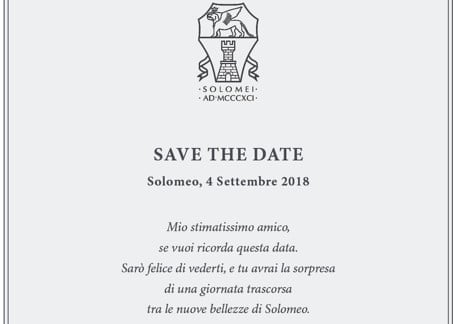 He may be able to do that because the margins on his (cashmere) products are high, as he himself indicated in an interview nine years ago when he took his company public. The combination of modernity and craftsmanship, passion and human values make Brunello Cucinelli one of the most exclusive and admired testimonials of Italian taste in the world. (I admit: the last glorifying sentence comes from the company's own press service.)
RELATED: read more about iconic Italian brands.
Another plus: Cucinelli has not fled abroad. Both the production in beautiful Solomeo (Umbria) and the financial headquarters are in Italy. They just pay the (high) tax. Bravo.
The results were a little disappointing in 2020, due to Covid, but regardless, the stock has risen 180% over the last five years.
3. ERG
Industry: Energy Market
Cap: 3.86 billion
Cash/ Debt: 414.7 million
Sales: 0.97 billion
Earnings (EBIT): 155.1 million
Earnings per Share: 0.71
ERG is a mainly in Italy operating business in the renewable energy sector. In recent years, ERG has completed a radical transformation of its business, moving from an oil company to an operator in the market for the production of energy from renewable and sustainable sources.
The process of transformation was completed in 2015. With that, ERG, which stands for Edoardo Raffinerie Garrone (name of the founder in 1938), was one of the first oil companies to make the ecological transition.
Whether it is successful, still too early to say. The company is big in Italy for the development of wind farms, and the production of thermoelectric and hydroelectric energy. The share price has been fairly constant over the last few years. One hopeful sign is that ERG stock did get a boost last year (+35%).
4. Esprinet
Industry: ICT Distribution
Market Cap: 770.1 miilion
Cash/ Debt: -302.77 million
Sales: 4.49 billion
Earnings (EBIT): 47.6
Earnings per Share: 0.61
This company is not in this list because they are in such an appealing industry or have developed special products. At least, I don't get excited about an 'box slider'. Esprinet sells mainly laptops and smart phones. The reason is that Esprinet has made one of the biggest jumps within the Italian stock market in the past year: almost +300%.
The year 2020 was the best in the history of the company, which began as a merger organization twenty years ago. The growth has to do with the general demand for ICT products, as well as small aquisitions that the company does. As a result, it has become the first player in Southern Europe.
Earnings growth was 16 percent; Earnings per Share also grew strongly. EPS is a figure that calculate the profitalbilty of a company.
5. Moncler
Industry: Fashion
Market Cap: 16.2 billion
Cash/ Debt: 164.4 million Sales: 1.4 billion
Earnings (EBIT): 368.8 million
Earnings per Share: 1.16
Moncler, famous for its ski jackets, is another independent fashion brand listed on the Milan Stock Exchange. By the way, as is often the case in Italy, a large part of the company is privately owned (48%).
Moncler sounds very French. The brand is indeed French in origin. In 1952 it was founded in Monestier de Clermont (hence the name) by two Frenchmen. From 1992 it is in Italian hands, the headquarters is in Milan, one of the fashion capitals of the world.
Since Moncler was listed on the stock exchange in 2013, it has been experiencing a nice growth, especially in recent years: over 300% in five years.
6. Mutuionline
Industry: Financial services
Market Cap: 1.6 billion
Cash/ Debt: 106.9 million
Sales: 263.5 million
Earnings (EBIT): 63.1 million
Earnings per Share: 3.28
Almost everyone buying a house in Italy checks Mutuionline, where 'mutui' stands for mortgages. In fact, lenders, banks, base often their rates on the position they get on this site.
Gruppo MutuiOnline S.p.A. is the holding company of a group of companies active in the Italian market of on-line comparison, promotion and intermediation of products of financial institutions.
The share has been rising very sharply every year since 2016 (400%). The future looks good with an upcoming boom in the housing market. The EPS and the EPS trend look also very pleasing,
7. SeSa
Industry: ICT
Market Cap: 2.18 billion
Cash/ Debt: 7.7 million
Sales: 1.76 billion
Earnings (EBIT): 63.9 million
Earnings per Share: 2.42
SeSa is one of Italy's most important service providers in ICT with a fairly high turnover and a consistently strong performance on the stock market. In the last five years, the stock grew so much that it almost reached the status of 'ten bagger' (growth of 10 times the amount of the initial investment). Growth does not seem to be slowing down, also given the need to digitize Italian society.
In 2021, SeSa took over Addfor Industriale, based in Turin, specialized in Artificial Intelligence and Data Science solutions to strengthens SeSa's competitive position by continuing to integrate know-how and technological innovation solutions to support the growing need for digital transformation of Italian companies. A year earlier the Tuscan company had acquired two other Italian companies for the same reason,
8. STMicroelectronics
Industry: Semiconductors
Market Cap: 29.0 billion
Cash/ Debt: 814 miilion
Sales: 10.2 billion
Earnings (EBIT): 3.5 billion
Earnings per Share: 0.91
STMicroelectronics is one of the jewels of the Italian economy. The company was formed in June 1987 by a merger of Italy's SGS Microelettronica and France's Thomson Semiconductors. It is one of the most important producers of semiconductors in Europe. In 2022, a new production facility will be added near Milan, quenching some of the thirst for high-performance semiconductors. In today's race to an ecological society, chips will play an increasingly important role.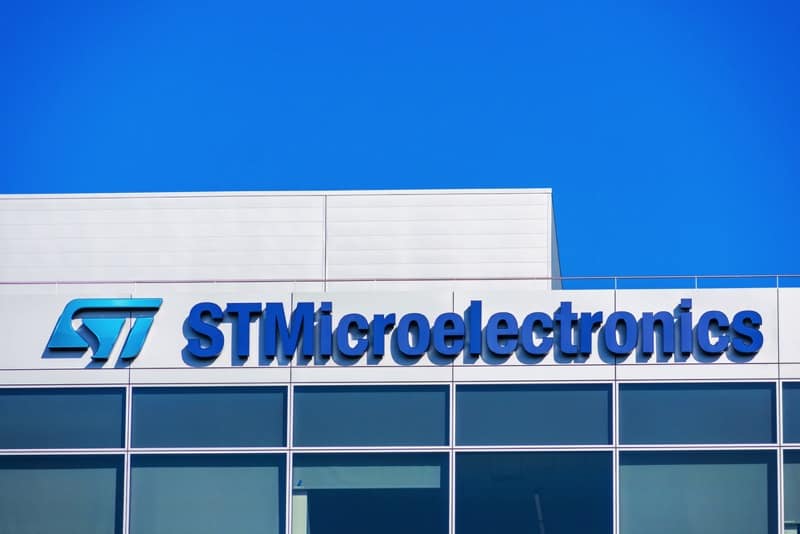 The shares of the company, which is fiscally based in Amsterdam and headquartered in Switzerland, listed on four stock exchanges, including the Borsa Italiana.
9. Tinexta
Industry: Fintech
Market Cap: 1.45 billion
Cash/ Debt: 79.6 million
Sales: 269,0 million
Earnings (EBIT): 56.1 million
Earnings per Share: 0.81
Tinexta forms part of the STAR segment of the Italian Stock Exchange. STARS is the Italian acronym for 'high requirements securities segment', i.e. of transparency, liquidity of the stock and corporate governance. This segment was created to enhance the value of SMEs.
Tinexta is a group strong in credit Information and cybersecurity. Their growth, first in Italy and now elsewhere in Europe, is based partly on a progressive acquisition of specialized companies that come under the umbrella of Tinexta.
The company finds itself in a growth market. Figures for 2021 show that profits have doubled. The stock has risen some 150% in the past year.
10. Webuild
Industry: Construction
Market Cap: 1.87 billion
Cash/ Debt: 208.7 million
Sales: 4.24 billion
Earnings (EBIT): 174.1 million
Earnings per Share: -0.09
Two guesses in which sector Webuild operates… Not exactly a appealing name, but at least it's clear.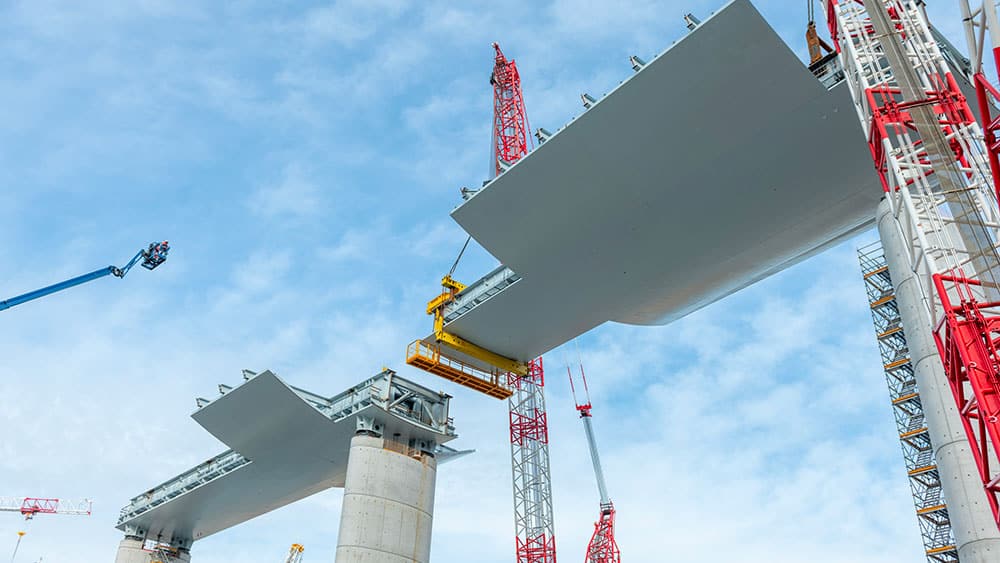 The group was born in 2014 from the merger of Salini and Impregilo, two Italian construction companies. Webuild is active in over 50 countries in the construction of dams and hydroelectric plants, as well as hydraulic works, railways, subways, airports and civil and industrial construction.
The company's shares are traded on the stock exchange for only a quarter. The rest are owned by the Salini family and numerous banks. The government also has a stake. In itself that provides security (the government never lets semi state-owned companies go bust), but on the other side political influence in a company is never good.
Anyway, I believe in Webuild, which I got to know through the construction of a new bridge in Genoa. I believe in it because the company is well-funded (quite handy if you are a builder) in a world where there are still a lot of bridges, power plants etc to be built.
Italian stocks in brief
Below are a few questions about Italian stocks in brief. Write a message if you have a question, comment or other ideas about this list of ten Italian stocks that you would like to pass along to us.
Why should I invest in Italian stocks?
The Italian equity market is underperforming, due persistent low economic growth. That will improve significantly as a result of the EU Next Generation Funds.
Which italian stocks should I buy?
We have picked out 10 stocks that have a chance of doing very well: Amplifon, Brunello Cucinelli, ERG, Esprinet, Moncler, Mutuionline, SeSa, STMicroelectronics, Tinexta and Webuild.