Depopulating villages are a major problem in Italy. Some municipalities offer vacant houses for free to attract new residents. In return, the new owners must restore their cheap houses in Italy.
Cheap houses in Italy
It is a problem that concerns much of Italy. People are migrating to the cities and villages in the country side are in danger of extinction. There is little employment, the connections are difficult, the post office is about to close, the baker and grocer are also giving up, the young people are leaving. The only ones left are the elderly. And there is a lot of empty houses.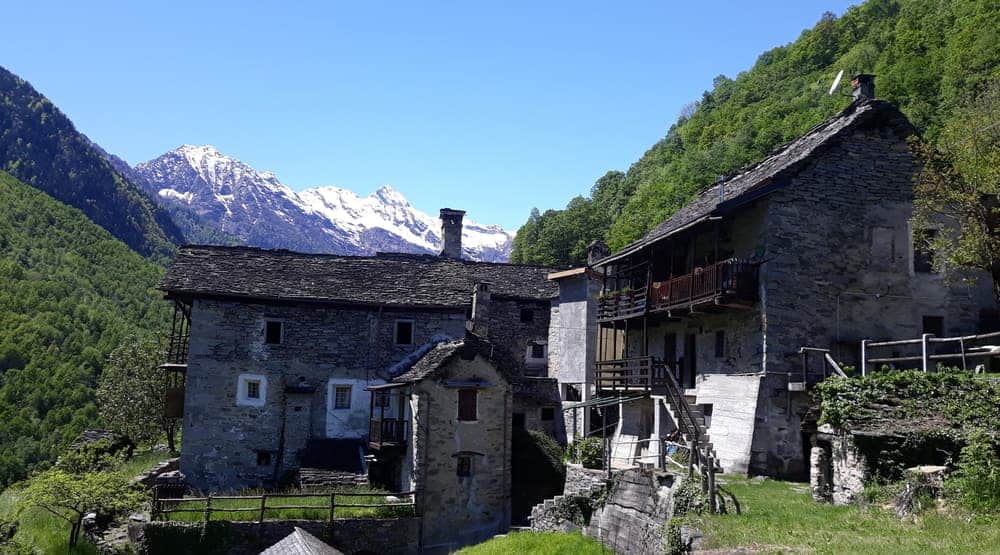 One of the solutions to tackle the problem is to donate homes to people from outside for a symbolic euro (100 cents). Buyers have the requirement to restore the house in the foreseeable future. The idea caught on and now almost 35 Italian (out of a total of 7914!) municipalities have entered the market with their 1-euro houses. This is the list of municipalities (ranges from a single house to hundreds of homes):
| | |
| --- | --- |
| Augusta (Siracusa) | Sicily |
| Biccari (Foggia) | Puglia |
| Bisaccia (Avellino) | Campania |
| Bivona (Agrigento)  | Sicily |
| Borgomezzavalle (Verbano Cusio Ossola) | Piedmont |
| Cammarata (Agrigento) | Sicily |
| Cantiano (Pesaro Urbino) | Marche |
| Caprarica di Lecce (Lecce) | Puglia |
| Castropignano (Campobasso)  | Molise |
| Fabbriche di Vergemoli (Lucca) | Tuscany |
| Gangi (Palermo)  | Sicily |
| Itala (Messina) | Sicily |
| Laurenzana (Potenza)  | Basilicata |
| Lecce nei Marsi (L'Aquila) | Abruzzo |
| Maenza (100 km south of Rome) | Lazio |
| Montieri (Grosseto)  | Tuscany |
| Montresta (Oristano) | Sardegna |
| Mussomeli (Caltanisetta)  | Sicily |
| Nulvi (Sassari) | Sardegna |
| Ollolai (Nuoro)  | Sardegna |
| Oyace (Aosta)  | Valle D'Aosta |
| Patrica (Frosinone) | Lazio |
| Racalmuto (Agrigento)  | Sicily |
| Regalbuto (Enna)  | Sicily |
| Rose (Cosenza)  | Calabria |
| Salemi (Trapani)  | Sicily |
| Sambuca (Agrigento) | Sicily |
| Santo Stefano di Sessanio (L'Aquila) | Abruzzo |
| Saponara (Messina) | Sicily |
| Taranto | Puglia |
| Teora (Avellino) | Campania |
| Termini Imerese (Palermo) | Sicily |
| Troina (Enna) | Sicily |
| Zungoli (Avellino)  | Campania |
The 1 euro house is most popular among southern municipalities, especially Sicily. One of the first was Salemi. Due to success, this municipality has launched a second round of (34) houses on the 1 euro market in 2021. Here is the list. It seems (to me) more beautiful than it is. Most of the plots offered are not in very good condition, they have small surfaces and none has a terrace.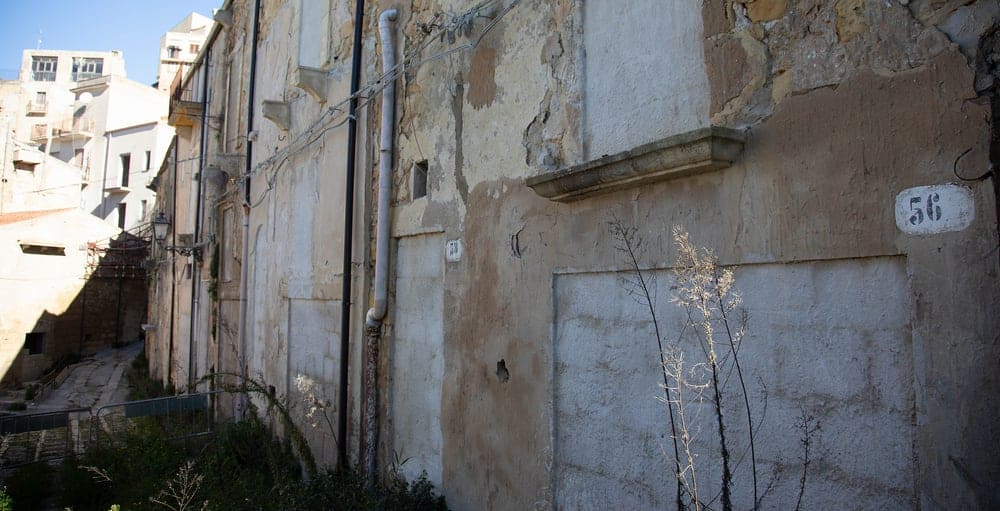 The conditions are very reasonable though and a few questions are answered (un-Italian) briefly on the site:
Is it compulsory to be in possession of Italian citizenship to participate?
No

Is it possible to use the property for economic or receptive activities?
Yes

Is it possible to buy more than one property?
Yes

Is it compulsory to transfer the residence in the Municipality of Salemi?
No

How long does it take to complete the renovation?
3 years.
These are the conditions set by most 1 Euro municipalities. There are, of course, a lot of other things involved.
Fragmented ownership
Another 1 euro municipality is Borgomezzavalle in Piedmont (150 km north of Milan). It is one of the few municipalities in northern Italy. I went over there one year ago to see how things are going there with the 1 euro houses.
Alberto Preioni, as the mayor is called, pursued an idea he had picked up in Sicily. "The municipality of Gangi, near Palermo, sold vacant but dilapidated houses for one euro. The buyers are obliged to renovate the house within three years. In this way, 200 homes have now been refurbished and the municipality has attracted new residents." The idea sounds good. But there are some snags.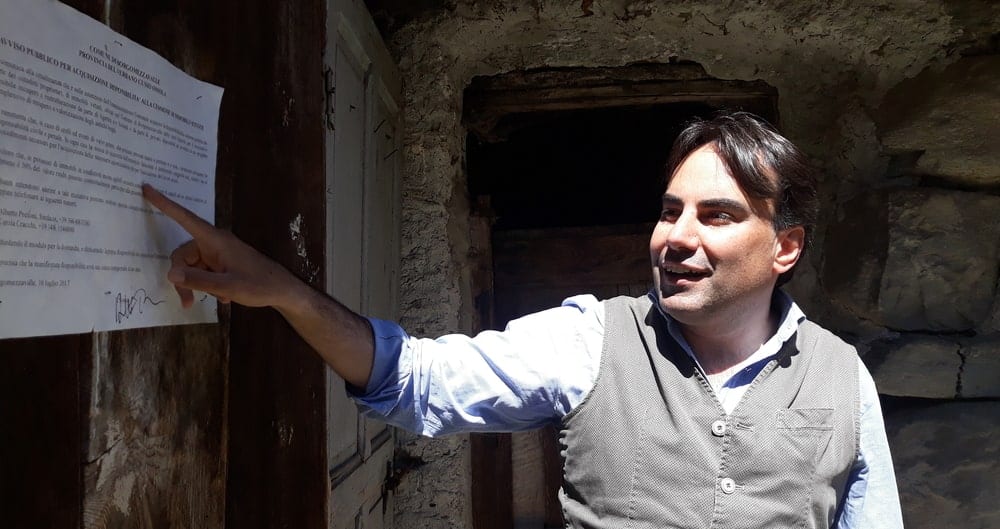 The biggest problem, though, is getting residents to cross the line. "Many of the homes have been unoccupied for decades. The ownership is in many cases fragmented by inheritance. It sometimes happens that a house has as many as twenty owners." Most live far away and have no connection to the village. The municipality must therefore ensure that all heirs are informed. It only takes one heir to be in the way and the party is cancelled.
"But everyone understands that a twentieth part or so of a property has no value." The mayor has another trump card up his sleeve. Such an abandoned house, which has not been maintained for decades, can cause damage to public roads or cause injuries to passersby. The mayor makes it clear that those costs will then be borne by the owners. "Mountain dwellers can be stubborn at times, but if you present them with a specific plan, they are the first to cave."
Buy your Italian home for (a little) more than 1 euro
The 1 euro houses are not the only way to find cheap houses in Italy. In the country side the vacancy rate is huge. In the Apennines (the mountain range that runs from north to south), some two million houses are already abandoned.
Read more about the consequences and opportunities of the depopulation of the Italian countryside.
The prices are low. If you are interested visit an internet sites with house listings. Most offerings come from brokers (count on a purchase rate for commission of 2-4 percent). If you are looking for a (farm) house in the country, search for the word 'casale'. 'Rurale' as a word to enter into the search engine will also help,
A&Q about cheap houses in Italy
What are 1 euro houses?
Foreigners can purchase in 30+ Italian municipalities a home for a symbolic euro (100 cents). Buyers have the requirement to restore the house in the foreseeable future. You don't have to shift your residency in most cases.
Where in Italy are they selling houses for 1 euro?
Almost 35 Italian (out of a total of 7914) municipalities offer 1-euro houses. Most houses are for grab in Sicily and other southern regions. Northern Italy is represented by two places.
Where are the cheapest houses to buy in Italy?
Measured by price per square meter cheap houses in Italy are in Calabria, Molise and Basilicata. The most expensive houses are in Liguria.