Alghero in Sardinia is a must for anyone visiting the Italian island. It is easily reached by plane. Don't miss our top 9 of locations.
Alghero is a must-see
Alghero is one of the most important places in Sardinia. It is located in the north(west) of the island. Just for the record:
. Sardinia is sparsely populated with about 1.5 million people   
. Cagliari is the capital and is located in the extreme south (we will cover this in another article)  
. Sardinia consists of three airports: Cagliari, Alghero and Olbia  
. This article is about Alghero in Northern Sardinia and her surroundings   
Must see and authentic places
As usual, my tips are a mix between must sees and authentic places. For example, I avoid the wine tasting of the largest wine producer on the island, but suggest a small winery, where the vines stand not in the earth, but in the sand.
This content is not shown.

Click on this block to display all our content, by accepting our cookies or review our cooky-policy below.
1. Alghero, historical city center
Little Barcelona
No Sagrada Familia nor the Ramblas, yet Alghero has everything to do with Catalonia. The city is a gem to see, especially from the water.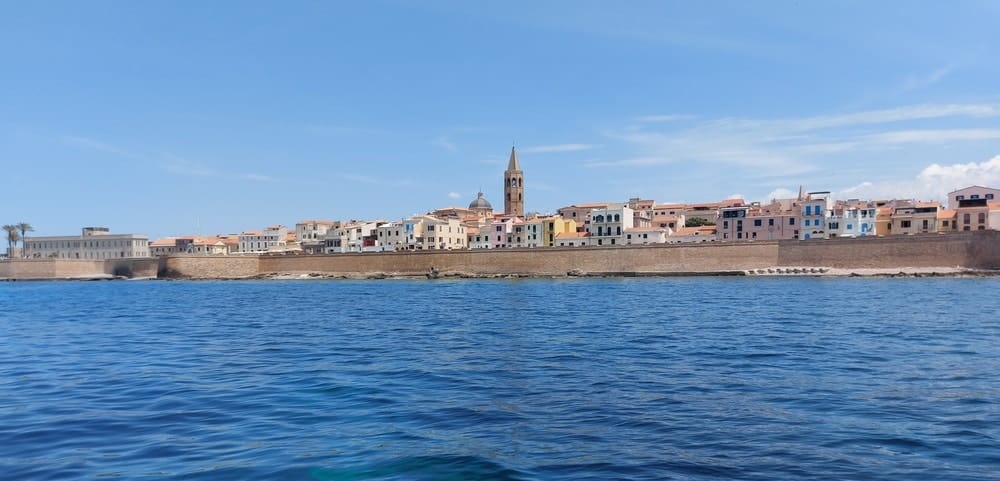 Parts of the old fortified town, with seven towers and three forts, remain from the 14th century when Catalan colonists took the town (enslaving the population and sending them to Spain!). Still about a quarter of the population speaks a Catalan dialect. This language, Algherese, is an official minority language. All street signs in the city center are bilingual (Italian-algherese).
The city is lovely to walk through the neatly maintained streets, and especially along the fortifications on the sea side. There are no special monuments. It is more the general picture what it's all about. The dome of one of the churches, the San Michele, in beautiful multi-colored mosaic, is an iconic image. When I visited the city in 2021, the church was in bad shape. A downside: Alghero's center is not untouristic, to say it nicely.
2. Stripping cork
A newborn baby every 9 years
Calangianus (100 km northeast of Alghero) is the center of Italian cork production. You see the cork oak trees everywhere and they mostly grow in the wild. There are hardly any plantations (as in Portugal, the world's largest producer). If you visit Sardinia in the summer, you can watch the cork cutting process, when men remove the bark with an axe. It is fascinating to see. Like a newborn baby, the trunk remains in its reddish nakedness. It takes about nine years until the bark has fully grown back, and it can be 'peeled' again.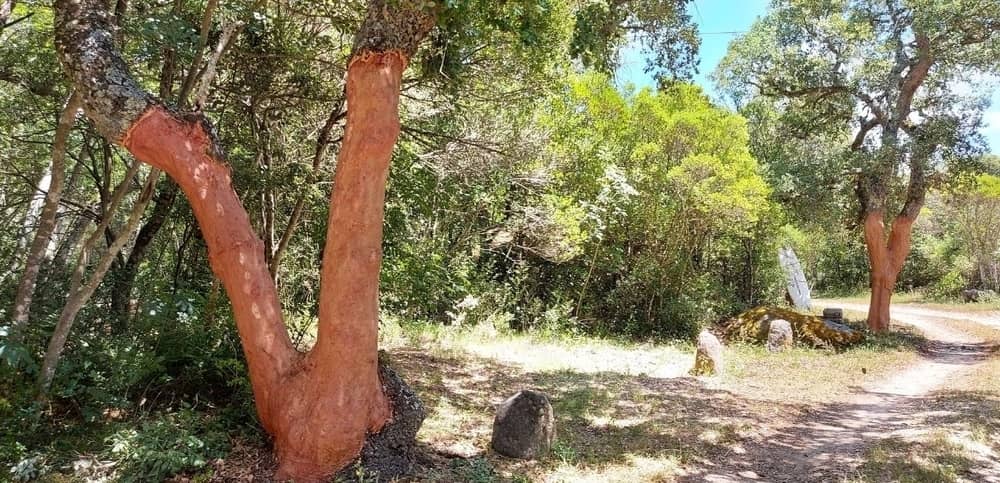 Cork is used in wine stoppers, of course, but also in many other things. On its own, the material, entirely organic, has a great future in a sustainable society. If you have always wanted to know the difference between male and female cork for example, Artigianato Pasella, a craftsman in cork, will tell you all about it and a lot more.
This content is not shown.

Click on this block to display all our content, by accepting our cookies or review our cooky-policy below.
3. Dolphin watching
Recognizing dolphins by their fin
Dolphins thrive in the Gulf of Alghero, and dolphin watching is offered en masse. A very nice tour is that of Progetto Natura Sardegna, who not only let you see dolphins (with no guarantee that you will see one), but also let you be part of a scientific research project on the dolphine population.
It is quite primitive, and therefore so authentic. You set sail on a boat in the harbour of Alghero with some other tourists (we had six Germans on board) and a whole crew: Fabio and Francesco, two of the three owners of the company, and four interns/volunteers.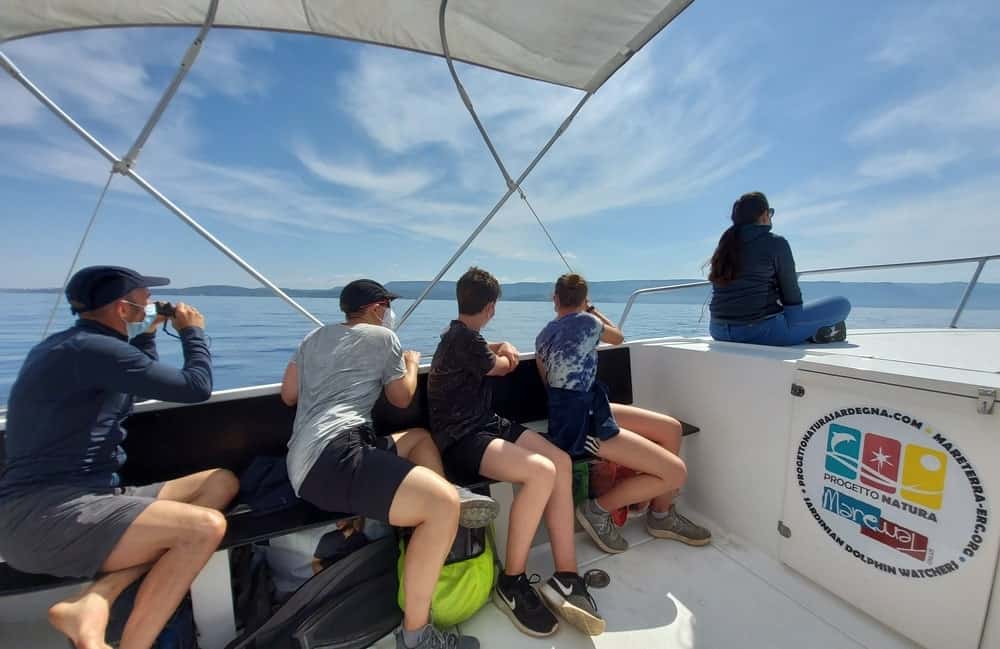 Fabio sits down on an elevation, it looks like one of those high Wimbledon umpire's chairs, and visually searches the water for dolphins. Each of the crew takes a position on the boat so that 360 degrees is covered. Meanwhile, a student tells us about dolphins.
Suddenly a fin is seen and a thrill comes over the people on the boat. Although Fabio earlier had said that it is important to maintain a constant moderate speed and not to make any brusque movements (so as not to disturb the welfare of the animals), suddenly the momentum is set. The dolphin shows itself a few times, and Francesco takes pictures with a telephoto lens. The unique notches in the fins allow the photo to be compared with the database later on.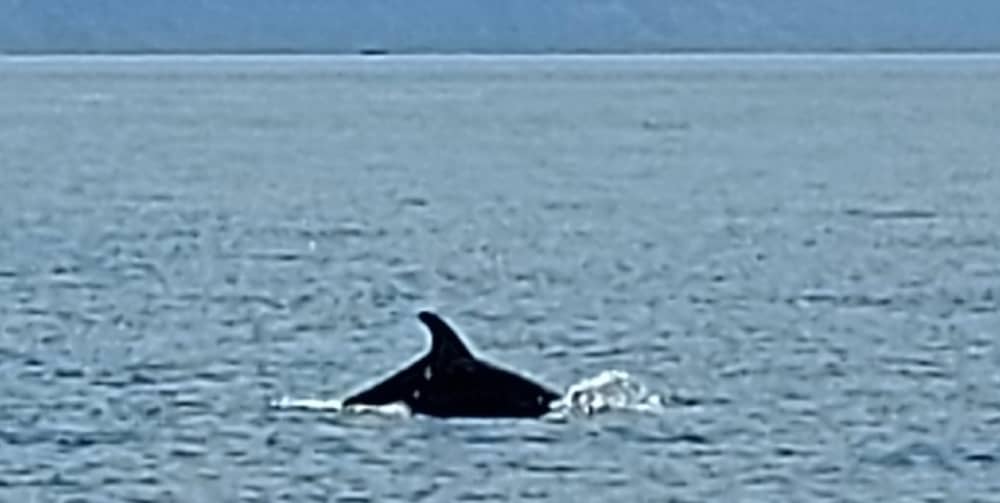 There is also snorkeling involved during the tour, but the underwater life is quite dull. For snorkeling you better go to the Maldives, I suppose.
4. Coral fishing
 Capital of precious polyp
Alghero is the capital of Coral, a name derived from the fact that the waters of its bay contain the largest amount of the precious red coral of the finest quality, fished by submarine coral workers. The town is peppered with stores selling red coral in all shapes and objects. Whether it all comes from the Algherese sea is questionable.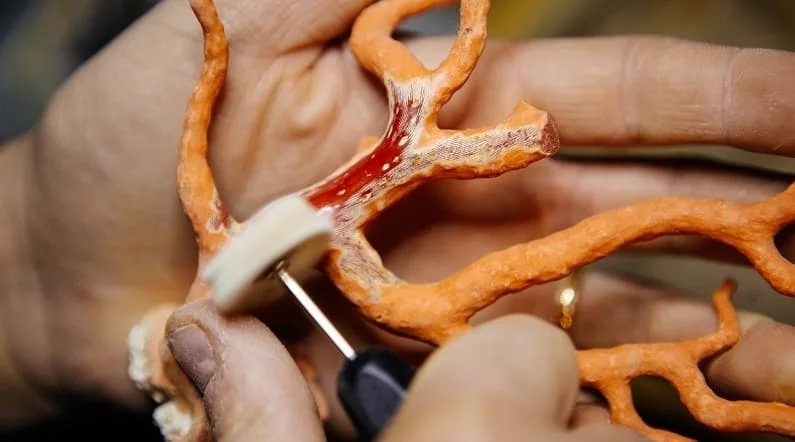 The very rapid rarefaction of coral is documented by the difficulties that the few fishermen still active have to face in order to catch the precious polyp. One has to go deeper every year. Now, coral is fished at 130 meter and even more, with obvious risks for the safety of those who perform this difficult work.
A special brand should make sure you buy real Algherese blood coral. This site tells you which stores and workshops you should trust.
This content is not shown.

Click on this block to display all our content, by accepting our cookies or review our cooky-policy below.
5. Costa Paradiso
Bizarre coast of red rock
Let's face it: Sardinia is not famous for its many beautiful villages, churches and palaces, but mainly because of the sea and the coast. The island is home to the yachts of the world's rich and famous. A Italian ship designer told me recently that 90 percent of 's worlds largest yachts dock in Mediterranean ports. When in Sardinia they prefer to dock in Marina di Porto Cervo on the glittering Costa Smerelda.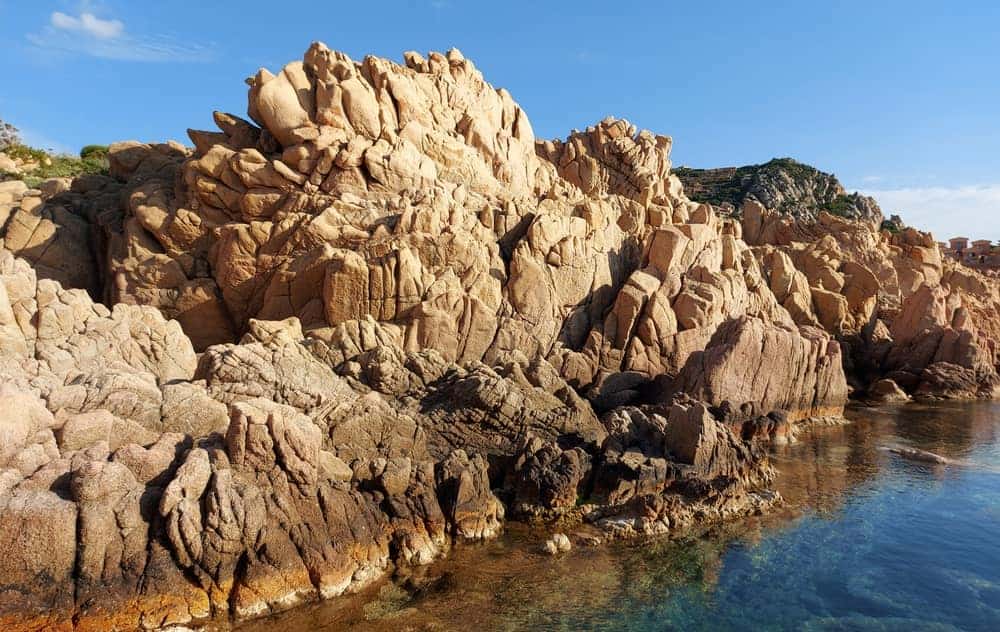 Big boats can't dock at the Costa Paradiso, and thankfully so. It is a bizarre coast of red rock, shaped by the wind and the sea in millions of years. Despite the rocks, some small sandy beaches are also found, like Li Cossi. The water is exceptionally clear and bluer than blue.
Costa Paradiso (100 km north of Alghero) was born in 1964 as a private allotment and the coast is full of apartment houses. But I have to say that it's done so well (houses take on the color of the rocks, no high-rise buildings) that it doesn't bother. Next to the ultra small harbour is a fantastic hotel. I won't say anything about it, I'll just show you this photo made from our room: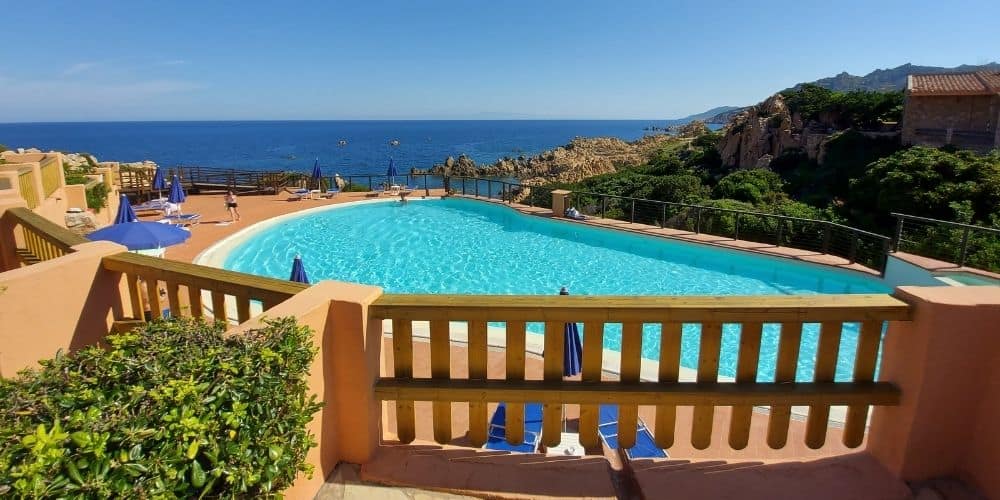 We rented a motorboat ('gommone' in Italian), which works out very well, and toured the reddish and blue area. I suggest you do the same.
6. Neptune's caves
 A Christmas tree-like stalagmite
Neptune's caves are among the most fascinating of the entire Mediterranean basin. This is such a must see I can not skip, although personally spoken: caves are not my thing,
The caves, called after the Roman goddess of the sea, are accessible by sea with a boat service departing from Alghero's touristic port. It's also reachable by land along a staircase of about (mind you!) 660 steps, dug on the ridge of the promontory of Capo Caccia.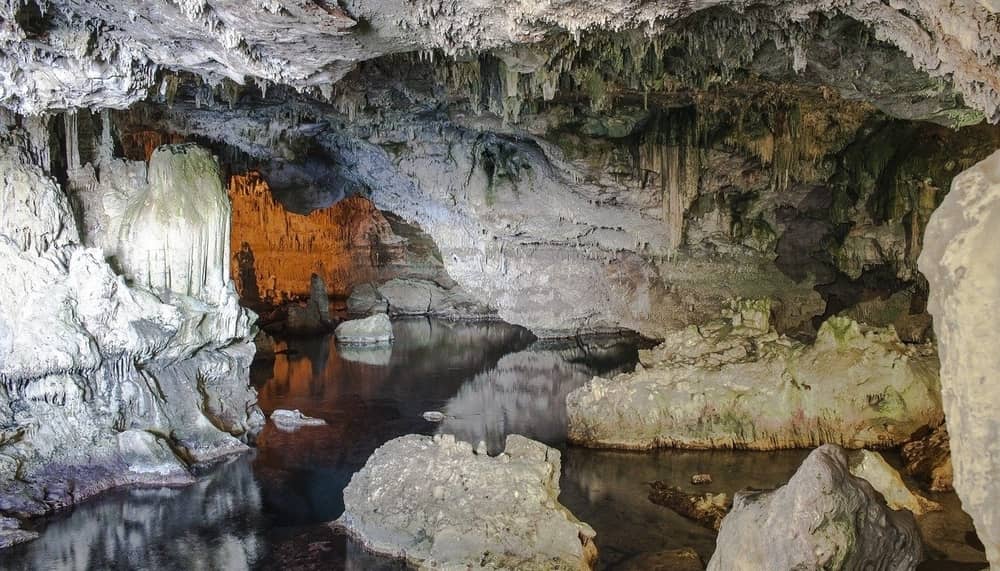 Once inside, a guided tour begins in the large hall that hosts the transparent waters of Lago Lamarmora, one of the largest salt lakes in Europe. Here stands a monumental stalagmite about two meters high, which houses on its top some tanks. That collects rainwater offering a valuable source of watering for birds that nest in the area of the Capo.
After a short descent you reach the Hall of the Ruins and after this the majestic Royal Palace that hosts the most suggestive scenery of the entire cave. Suggestive colonnades rise in this room almost holding up the ceiling. Among large flows and calcitic festoons stands out the characteristic stalagmite formation called Christmas Tree.
This content is not shown.

Click on this block to display all our content, by accepting our cookies or review our cooky-policy below.
7. White wine tasting
Hints of marine saltiness
Whoever mentions Sardinia, says vermentino (white grape variety) and Sella & Mosca, the island's largest winemaker (6.5 million bottles), which happens to be just outside Alghero. I don't really like those giant producers, but prefer more the experience of a small, upstart winemaker a little further away from Alghero.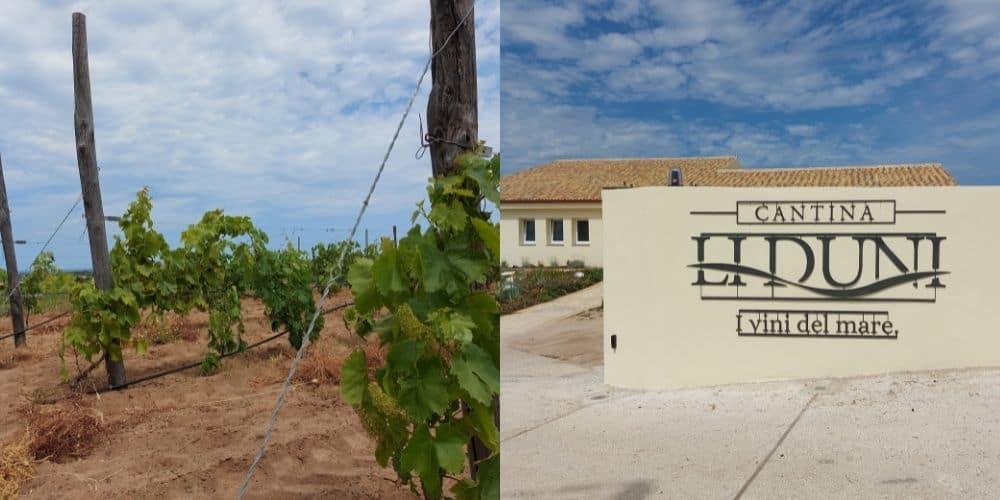 In Badesi (80 km), Francesco and his father are the driving force behind Li Duni ('the dunes'). It's all about those dunes, which is the terroir of their vermentino grape. The vines are cultivated on sandy soils near the dune belt. The taste of most of their 5 white wines are sweet, savory with hints of marine saltiness. Standing out is the Nozzinnà, that has an alcohol percentage of 16.5%, which is certainly very high for white wine. Cin cin!
8. Castelsardo
Wooden altars and majolica walls
Castelsardo (60 km north) is like a small Alghero (and therefore a small little Barcelona :)). Like Alghero it's located by the sea, it's picturesque, it's colorful. The differences? Castelsardo lies on a cliff, so you have to go up and down every time. It's also much smaller. But the churches are more interesting than Alghero's.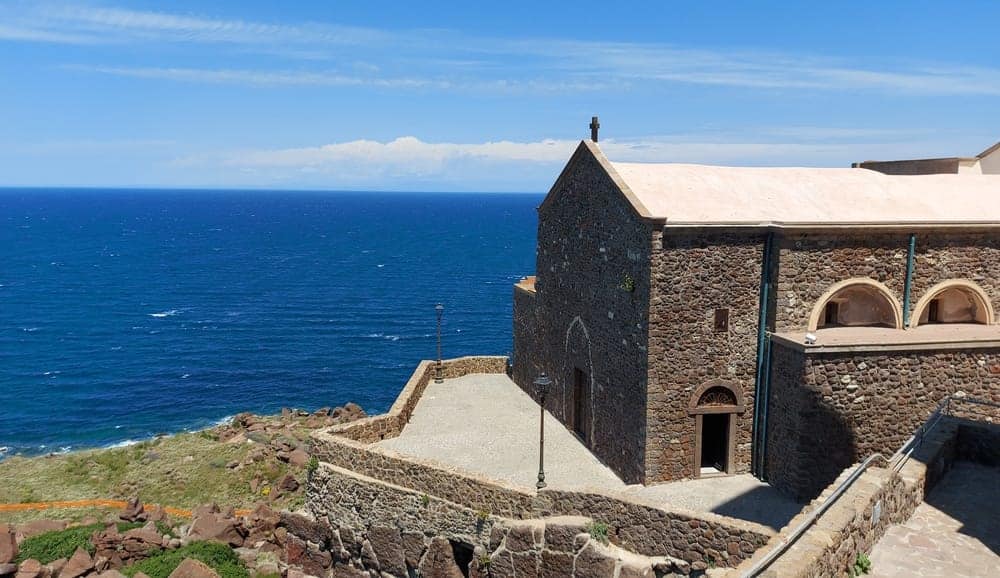 The church of Santa Maria delle Grazie houses the crucifix of the Black Christ, dated 1300. It is called Cristu Nieddu because of the juniper wood which has become black over time. It was considered miraculous and was carried in procession every time natural calamities struck the town.
The Sant'Antonio Abate church sits in a panoramic position, overlooking the sea. Externally it is characterized above all by the high bell tower, covered by a majolica dome. The interior is interesting for some wooden altars and majolica walls and pavements.
This content is not shown.

Click on this block to display all our content, by accepting our cookies or review our cooky-policy below.
9. Nuraghe
No nuraghe, no Sardinia
You cannot leave Sardinia without having seen a nuraghe. The nuraghe is the most important type of ancient megalithic structure found in Sardinia and dates from the time between 1900 and 700 B.C. The nuraghe is a symbol of Sardinia and of the particular culture known as the Nuragic civilization, a people of stone 'stackers'. More than 7000 nuraghe's have been found.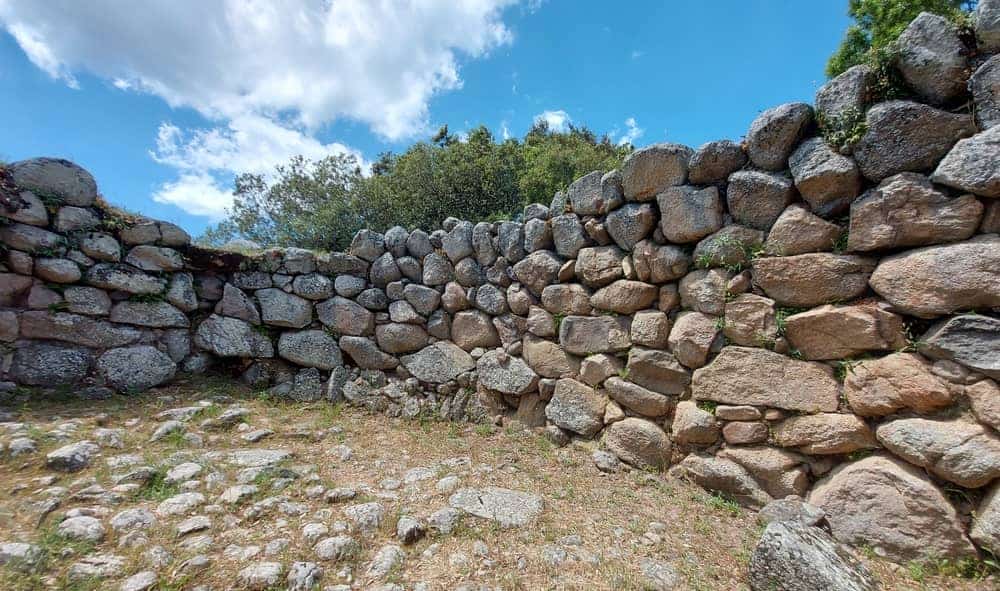 There is no unanimity about the function of the nuraghe's: they could have been residences of the rulers, military strongholds, meeting rooms, religious temples, ordinary dwellings or a combination of all these. Although I love archaeological remains, I find that the nuraghe's are often more of the same.
RELATED: Another culture from the Bronze Age are the Etruscans (in Lazio and Tuscane)
Still, near Alghero is the beautiful Palmavera. This complex was built with blocks of limestone and sandstone. It is composed of a central body equipped with two towers, an advanced defense. This site is easily to be combined with a visit to the necropolis Anghelu Ruju.
Further away, in Tempio (95 km northeast of Alghero), I found the interesting Narughe Majori in a forest of cork oaks. The round stone building stands on a hill. In one of the two ovoid shaped rooms the rhinolophus hipposideros, bats, live there, quite special.
This content is not shown.

Click on this block to display all our content, by accepting our cookies or review our cooky-policy below.
Alghero in a nutshell
As usual on ItalyStart some practical questions & answers about Alghero and its neighborhood. Let me know if you have any questions or comments of your own.
Where is Alghero in Italy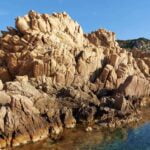 Alghero is situated in the north-western part of Sardinia, inside the homonymous bay.
Is Alghero worth visiting?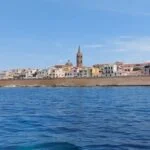 Alghero is one of the most visited cities in Italy. It is famous for its location, and serves as a gateway to the north of Sardinia.
How do I get to Alghero?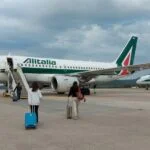 The nearest passenger port to Alghero is Porto Torres (40 km) connecting Spain, France and Italy's mainland. Alghero's airport (10 km from the city center) connects with the main Italian airports and several European capitals.