Immersion in the Italian family (3 people) is a dream. In this column, I describe what the Italian life of the 'white mill family' is like.
Nothing beats the Italian family
Nothing beats the Italian family. You know the one. That's one of those families where 'mom' is the focal point. She cooks, she brushes her fingers through the children's hair, she irons a shirt, she gives advice and there is always a smile on her face as if we were still in the fifties.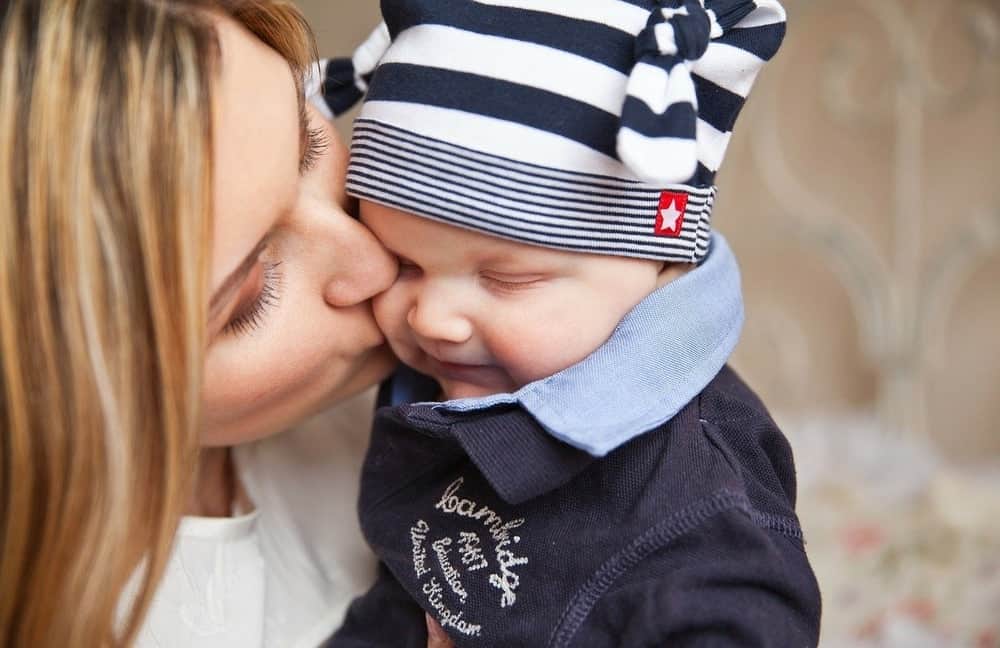 While mom cooks, daddy helps their child with homework. Grandpa and grandma look on with satisfaction as far as they made it through the corona crisis. On the television, which is always on in Italian households, we watch a family serial or a political discussion program, which given the drama going on is really the same thing. 
The Italian family is like a warm bath
The Italian family is like a warm bath, even if you are from the cold side (in other words: the inlaws). I often immerse myself in it. At the door you are greeted warmly, you get a kiss or two, sometimes a pinch of the cheek, they ask how you are, you get the best chair and the best crodino, wine, water, cookies and you name it.
By the way, those cookies come from a cookie tin from which you can take one. Or was that somewhere else? My wife read in a book about Dutch culture that at family parties in Holland, a mysterious drum is opened and the guest gets to take a cookie from it. 
Italian happy families don't sit around being stingy with a cookie tin. Pies, sfogliatelle, tiramisù, cannoli, you name the whole nine yards. At the Italian table, the seven fat years always rule. When I cook at home, I just throw the right amount of risotto rice or pasta into the pan. I find that efficient and it prevents waste.
My wife disagrees. She always cooks for an orphanage (even though I don't know why because orphanages have ceased in 2006). There should never be too little on the Italian table. Surely no one wants to shop in stores with almost empty shelves, or at most to score the last toilet paper during a viral crisis.
The idea of abundance reassures and provides security. 
The unhappy Italian family
Of course, the Italian happy family is not always the homeland of undisturbed living. Things do go wrong sometimes, too. For example, over a hundred women are killed by their husbands, boyfriends or lovers every year. Children are also sometimes victims. Even men are ruined by family life. I read that every year about two hundred Italian men step out of life because their ex-partner has taken the children away.
But apart from such nasty excesses, the family is the only pillar that has withstood the corona crisis. The economy has languished, politicians have become even more irrelevant, the churches have been closed for 70 days, and the president is silenced (he permanently wears a face mask).
So the only institution left is the family. It is no coincidence that in recent months the TV ads of mulino bianco have continued without interruption. Mulino bianco means 'white mill', and that brings to mind a 500-gram package of cheap wheat or a liter of unbranded brandy. 
But nothing like that. Mulino Bianco is Italy's best-known cookie brand. Synonymous with seemingly happy families are also called 'white mill families' in Italy. 
Italian patchwork family
Families today do not consist only of the traditional Italian trias familia: mother, father, child. There are numerous other family forms, such as gay couples and patchwork families. In order not to offend these, the government introduced the term 'relatives' last spring. At the first step in lifting the quarantine after the first corona wave, relatives were allowed to visit each other, a government decree said. 
The country was in trouble. What in Dio's name was meant by relatives? A day later there came a clarification: kinsmen are relatives up to the sixth degree. The sixth degree! The chances of me embracing my distant cousin's child are as high as meeting Xi Jinping. Surely it is known that everyone is at most six steps away from every other person in the world. 
Later on, the concept of 'relatives' was scaled up to those people with whom you have a stable affective connection. Thank goodness for that. At least that way I could finally take my mistress back into my arms.
Read more about Mulino Bianco and pasta in this section.